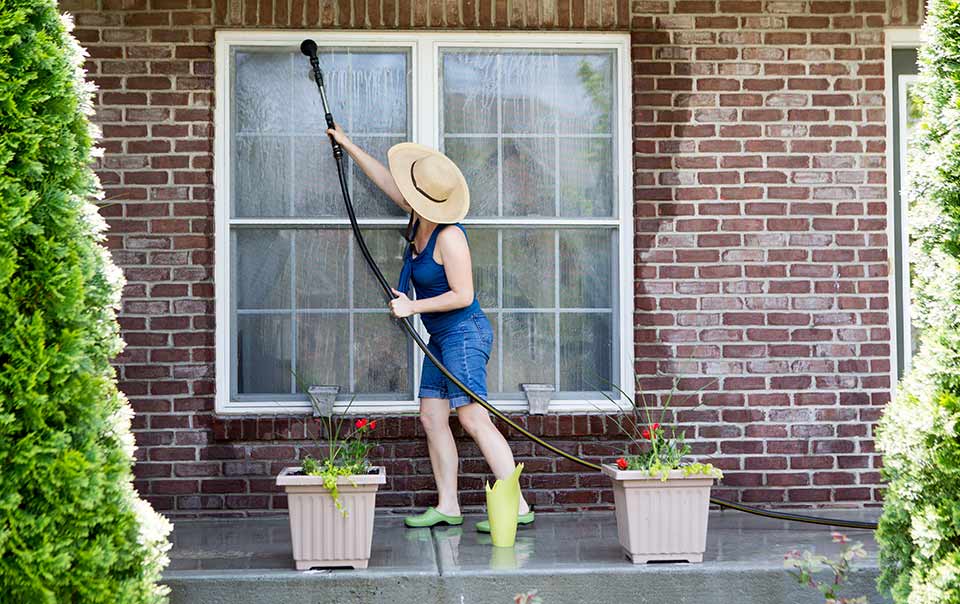 Summertime is the best time to be outside enjoying the weather. Make sure your deck or patio is ready for the summer sun by keeping in mind the seasonal maintenance tips below.
Check deck or patio for possible deterioration and safety hazards such as loose boards and protruding nails.
Check electrical outlets for potential fire hazards such as frayed wires or loose-fitting plugs. Be sure not to overload electrical outlets, fuse boxes, extension cords or any other power service.
Check all window and door locks to ensure correct functioning. Make sure all locks are secure and there are no holes in any of the screens.
Inspect recreational equipment for proper operation and possible dangers (e.g., Are swing sets secure, and do they contain any rusty bolts?).
Carefully inspect your toilet. Look for the erosion of plastic floater valves, and check all pipe connections.
Clean or replace your furnace filter.
Clean the clothes dryer exhaust duct and space under the dryer. Remove all lint, dust and pieces of material.
Inspect washing machine hoses periodically, and replace hoses that show signs of wear or leakage.
Have your roof inspected by a professional once every few years to identify areas of potential leakage.